I recently talked about how my husband routinely
backs up my computer
. That's because he doesn't want me to lose my photos, videos and design files I work on. But the portable hard drive he normally uses is a few years old, big and bulky.
Since I wasn't sure how to use his portable hard drive, I started using a USB flash drive to save some of my more "precious" memories. This also gave me easier access, since it was so small and portable.
But recently, we went to Disney and my husband took a great video of the boys. I asked him to save it on the USB drive ... and it had no more room. Ack. It ran out of memory too fast! And considering my last computer really did sizzle out, forcing me to get a new laptop, I definitely did not want to chance losing this video and other memories until I get them burned on a DVD. Then I thought, "Ah-ha!" I ran to my bedroom and grabbed the
Toshiba Portable Hard Drive
that I received just for a moment like this.
Toshiba Portable Hard Drive

Like I said, my husband has HIS older hard drive, but it is about 6x larger, has 1/3rd the memory and it's boring and black. The Toshiba Portable Hard Drive has 4 different capacities, ranging from 250 to 500 GB. The one I received was 500 GB. And it is so slim - measuring approximately 5 x 3.5 x 1 inches. And it comes in fashionable colors, like my red one. I think you can get it in Frost White, Electric Blue, Hot Rod Red and Carbon Grey, according to the
Toshiba website
.
Moving files to the
Toshiba Portable Hard Drive
was simple. For some reason I thought it was hard to back up files! But Toshiba definitely makes it easy. There is a little USB cord that you attach from the Hard Drive to the Computer. You locate the new device on your computer when you attach the cord. Then you move any specific files you want to save onto the new device. It is that simple!
Plus, the software will run in the background to capture updates to files and automatically save them to the external drive. There are no confusing buttons to push or icons to click to activate a backup. You just plug in the drive, load the software and all of your important digital photos, music, movies and documents are backed up, protected and portable.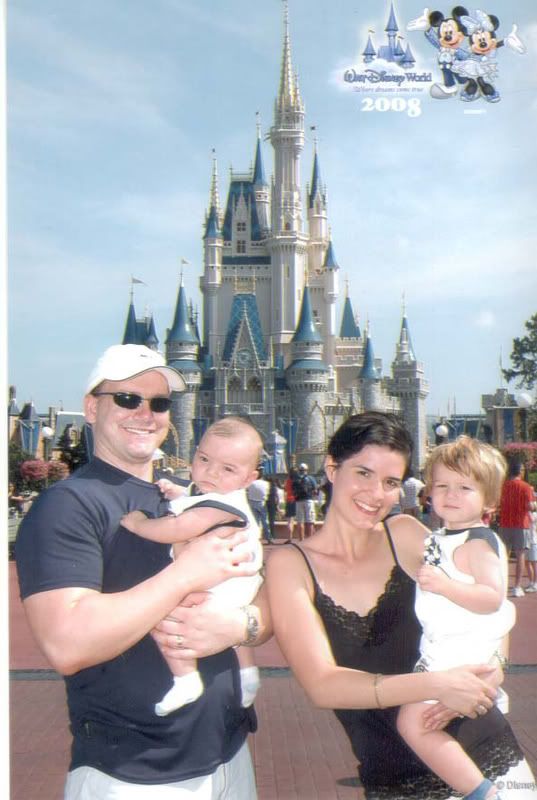 I plan to burn all my videos and images yearly onto a CD and DVD. From Birthdays to Holidays - and SeaWorld to Disney - there are a lot of moments I want to remember clearly through videos and photographs. So now I can continuously keep these memories "backed-up" until I am ready to burn. And if my computer gets a virus or someone accidentally erases files (it happens), I know I have them safe on the Toshiba! How cool is that?
Loading the software is not challenging - the first time I plugged it in, it automatically loaded the software for me. And when it is plugged in, I can easily open the folders to see the files it has saved.
The Toshiba Portable Hard Drive is compatible with both Macs and PCs. My husband loves that it's USB powered, so you don't need to take up another electrical socket to plug it in. It's simply ready to go wherever you need your data.
The Toshiba Portable Hard Drive is not just great for moms who are recording memories. It would be great for work too!Since it is so portable, you can have a back-up of presentations and work documents on it. So even if your computer crashes, you can still keep on going without missing a beat, simply borrowing a computer from a coworker or restarting your own. Documents are no longer lost forever, if backed up on this tiny portable device!
Gift Idea!


I absolutely adore this tech product! It is great for anyone who uses a computer, from moms storing memories to working parents trying to climb the corporate ladder. I definitely consider it a great holiday gift idea or stocking stuffer!
BUZZWORTHY:

This is solely the opinion of the Mom Buzz. Other people may have different experiences with the product. Thank you Toshiba for sending a Portable Hard Drive to protect my digital memories! And don't forget to enter my other hot contests so you can win and try buzzworthy products!