Last month my husband and I brought the boys to see
Thomas & Friends Live! On Stage: A Circus Comes To Town
! We were so excited! My friend brought her daughter just the week before and had a blast, so we were even more excited to go than ever.
My sons are 3 and 1.5 and they both sat, well-behaved and mesmerized - along with 100s of other little boys. It's amazing how Thomas, Percy, Harold and other Thomas and Friends are actually on stage talking and rolling, completely interacting with the actors! There is singing, audience participation, dancing and lots of tooting and whistling during this all-new 90-minute musical adventure!
So what is this show about? Thomas doesn't deliver the mail correctly, so no one knows the Circus is coming to town. Now all the engines on the Island of Sodor must work together to prepare for the exciting event under the Big Top as Thomas proves he's a really useful engine once again. Percy, James, Gordon, and Thomas, Sir Topham Hatt and the townspeople from the Island of Sodor welcome a colorful cast of circus performers in an child-centric story that demonstrates the importance of friendship and cooperation.
Want to see a preview? You can get a taste here:
Preview A Circus Comes to Town
.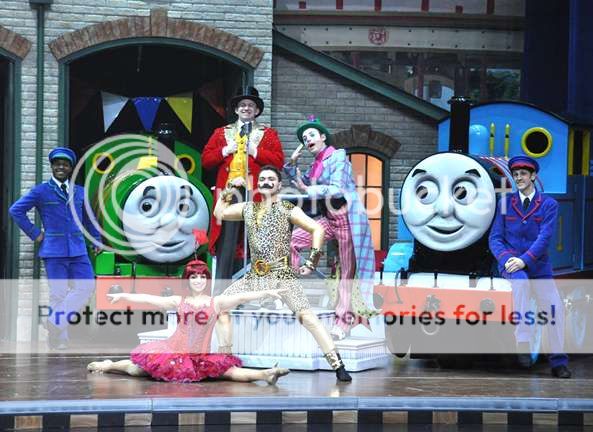 Now tell me, what toddler wouldn't want to see that? I know my oldest was THRILLED. He loved watching the Wiggles when he was 2. WE saw Cirque du Soleil with him just a few months ago. And watching Thomas was just another fun-tastic event!
This show ran from March 2009 until August 1st. I loved seeing his face at this live event. I am not sure when the next Thomas Show will be coming around - but I will try to let you know when it comes!
This is solely the opinion of the Mom Buzz. Other people may have different experiences with the product. And don't forget to enter my other hot contests so you can win and try buzzworthy products!