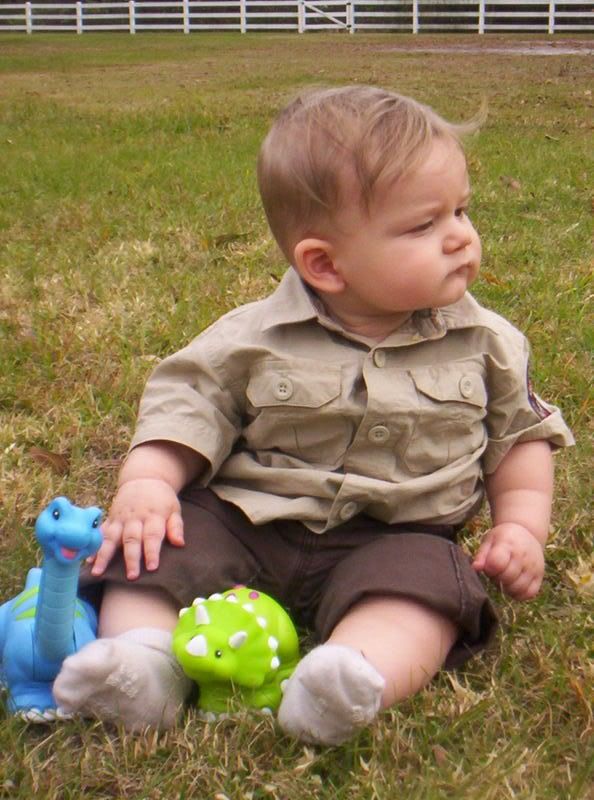 Pool Safety
1) Follow the 10/20 rule when you're at the pool. The 10/20 rule states the supervising adult needs to position themselves to be able to scan the pool within 10 seconds and reach the water within 20 seconds. According to the CPSC, more than 280 children age five and under drown in swimming pools each year, which is why it's important to always have rescue devices such as UL-LISTED life preservers nearby.
2) If you have a pool at home, install a fence. The fence should be at least four-feet high and have a self-closing, self-latching gate that has a locking mechanism beyond a child's reach. Also be sure to cut overhanging tree limbs and remove chairs or ladders from the pool area to prevent children from climbing over the fence surrounding the pool.
Camping Safety
3) Inspect camping equipment, pack a first-aid kit, and keep a fire extinguisher handy. This summer, many families may be packing the car and heading into the wilderness for a camping adventure. UL reminds consumers to inspect and test cooking, heating and lighting gear before leaving home to make sure it is in good working order. And don't forget to pack a freshly stocked first aid kit and UL-LISTED fire extinguisher that can easily be carried with you on hikes and other outdoor activities.
4) Transport flammable liquids in safe containers. Once at your camping destination, transport flammable liquids in safety containers with the UL Mark. Keep them capped, out of tents, and away from children. And before hitting the sleeping bags always make sure to extinguish fires completely.
Backyard Safety
5) Keep your grill at least 10 feet from the house or any building. Grilling is one of the most popular summertime activities and also sends over 3,000 people to the emergency room each year, so keep kids, pets and bare hands away from the grill.
6) Use insulated, flame retardant mitts, barbeque tongs and utensil when grilling. Never attempt to restart a flame by adding additional lighting fluid to an already-lit grill, as this can cause a flare-up. Dispose of charcoal away from kids and pets, and cool it down with a hose. Coals get hot - in some cases up to 1,000 degrees Fahrenheit.
7) Inspect outdoor decorative lights carefully. This summer, some families may be adding backyard ambience with outdoor decorative lighting. Do not connect more than three midget light string sets together. Light strings with screw-in bulbs should have a maximum of 50 bulbs connected together. Be sure to use light strings that bear the UL Mark -- the UL Mark on a product means that UL has tested samples of the product for risk of fire, electric shock and other hazards.
Playground Safety
8) Carefully inspect backyard playground equipment. According to the CPSC, seventy percent of all playground-related deaths occur on home playground equipment. Make sure equipment is anchored safely in the ground, all equipment pieces are in good working order, S-hooks are entirely closed, and bolts are not protruding.
Safety at Home
9) Practice a family fire escape plan. With school out and the kids at home for the summer, it's a perfect opportunity to get the family together to make and practice a family fire escape plan. Start by drawing a simple floor plan of your home. On it, be sure to mark two escape routes from every room – including windows – and a safe meeting place outside for your family, such as a neighbor's driveway or nearby mailbox.
10) Know what to do in the event of a storm. It just wouldn't be summer without at least one major storm. If you or your loved ones get caught amidst large, gray clouds, high winds and torrential rain, seek indoor shelter as soon as possible. Once inside, be sure to unplug electrical appliances, such as computers and stereos, to prevent potential damage from power surges.
***

These safety tips came from
Underwriters Laboratories
. Underwriters Laboratories (UL) is an independent product safety certification organization that has been testing products and writing Standards for Safety for over a century. UL evaluates more than 19,000 types of products, components, materials and systems annually with 20 billion UL Marks appearing on 72,000 manufacturers' products each year. UL's worldwide family of companies and network of service providers includes 64 laboratory, testing and certification facilities serving customers in 98 countries. For more information, visit:
http://www.ul.com/consumers
.
This is solely the opinion of the Mom Buzz. Other people may have different experiences with the product. And don't forget to enter my other hot contests so you can win and try buzzworthy products!