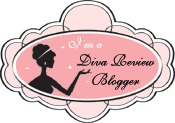 Double Duty Divas do it all. When Cecelia from

Cool Baby Kid

and Bridgette from

The Not-So-Blog's Experimental Mommy

realized they weren't alone as mom bloggers who work full-time outside the home, they decided to join forces. Their busy lives leave them seeing double as they manage careers and family, a task that has made them both Master Planners! They decided to bring their skills to the blog world by offering the following networks and services:





Double Duty Divas:

Doing it all isn't easy, but these ladies manage it well. Check out our Diva friends who work, blog and sometimes wake up at 3:30 in the morning to "Moomyyyy!!??" Our goal is to help working moms connect for support and cross promotion. The Double Duty Divas (even if not eligible for the Review Network) can participate in ad campaigns as well. Contact Cecelia or Bridgetteif you'd like to be added to our network for support and cross-romotion.
Professional Blog Campaigns

:

Comprised of the top baby and kid review blogs on the web, their network of bloggers are looking for great companies to partner with on review campaigns. They've been in the business long enough to know what readers want--unique prod

ucts, fabulous resources and incredible

deals for their families. If your company is interested in running a blog campaign with the

Double Duty Diva Review Blog Network

, please contact Cecelia or Bridgette for additional information. Please note: The Double Duty Divas Review Blog Network is invitation-only.

Diva Discounts
:
Double Duty Divas love discounts and have rounded up savings for readers, companies and advertisers.
Subscribe to Cool Baby Kid (via

RSS or email) and

The Not-So-Blog's Experimental Mommy (via

RSS or email

) and watch for "Diva Discounts" for deals and coupon codes exclusive to divas.

Follow

@coolbabykid

and

@BridgetteLA

for Twitter-only Diva Discounts.

Receive a 15% discount on your first

Professional Blog Campaign.

Take 10% off the campaign fee if retail value of the product exceeds $150.
Diva Ads

: Interested in advertising with the Divas? Ask about discounts on running banner ads with multiple Divas. Choose potential partners from either the "Network Blogs" or "Double Duty Divas" which and we'll make it happen...at a deep discount!
Diva Tips

:

Each month Cecelia and Bridgette publish a Diva Tip on their respective blogs with the purpose of helping other Double Duty Divas manage it all. Subscribe to Cool Baby Kid
(via
RSS
or
email
)
and The N
ot-So-Blog's Experimental Mommy
(via RSS or email)
for Diva Tips and exclusive Diva Discounts. Are you a Mom who works outside the home and have a great tip for our readers? Contact @coolbabykid and @BridgetteLA for guest posting opportunities.
Simplify your life as we balance ours!