And guess who's going! Me, Hubby and the Kids! The show is
Thomas & Friends Live! On Stage: A Circus Comes To Town.
This is an all-new 90-minute musical adventure packed with audience singalongs, high-energy dancing and thrilling adventures. When Thomas makes a big mistake, all the engines on the Island of Sodor must work together to prepare for the exciting event under the Big Top as Thomas proves he's a really useful engine once again. Along the way, Percy, James, Gordon, and Thomas, join with Sir Topham Hatt and the townspeople from the Island of Sodor to welcome a colorful cast of circus performers in an engaging story that demonstrates the importance of friendship and cooperation.
Want to see a preview? You can get a taste here:
Preview A Circus Comes to Town
.
Now tell me, what toddler wouldn't want to see that? I know my oldest will be THRILLED. He loved watching the Wiggles when he was 2. Watching Thomas at 3 will be even more memorable! And it's completely appropriate to bring my little one, as well! He'll be 19 months when we go.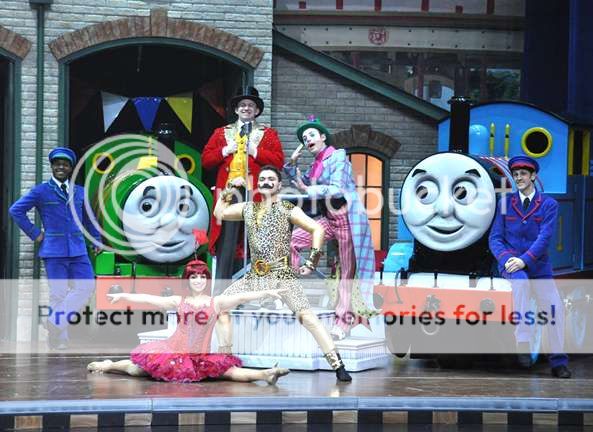 This show runs from March 2009 until August 1st. And I think I am more excited than my oldest right now! It's just that I loved seeing his face when we saw the Wiggles live. And it will be SUCH an experience to see this live too!
Tickets aren't expensive either! They started at $15 and children under 11 months are free at my theater.
So definitely check it out! It will just be an awesome experience for so many kids. I'll be sure to blog about it after I watch it!