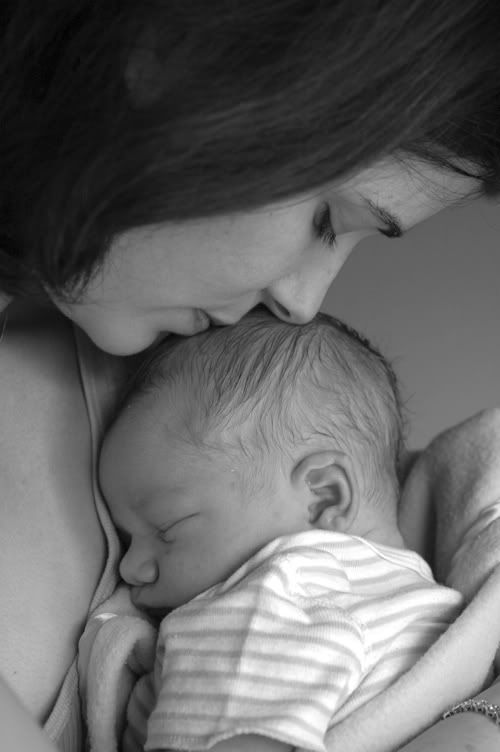 I shared my story about giving birth to my youngest before, which was a
wonderful elective induction
. So, now I am sharing the birth story for my oldest... which was just quite an adventure and makes me appreciate how easy it was the second time around!
My due date was May 23, 2006. On May 24th, I saw my obgyn and I was 70 percent effaced and not dilated. At this point I had gained 25 pounds. My obgyn expected I could deliver any day, but just in case we scheduled an induction for May 30th.
That evening I had fast, painless contractions. We also thought my water broke, so we visited L&D. I was only 2 centimeters and was not progressing, although my contractions got more painful they were now more spread out. They gave me pain meds and sent us home at 6 am on May 25th. We went to my mother-in-laws house, which was closer to the hospital. I live 45 minutes away - she lived like 10 minutes away. Contractions picked up, the pain had not abated and I still had not slept since May 24th - so I was EXHAUSTED. So back to L&D we went at 11 am on May 25th. I was 3 cm dilated, but still not progressing quick enough. So they gave me a shot of Demerol (which never worked) and sent us home at 6pm. By 9pm the pain was so intense we went back to L&D. This time my parents drove since technically my husband was NOT SUPPOSED to be driving or even sitting. He just had surgery on his tailbone and it required him to lay down and even sleep on a special bed.
By the time I reached L&D I was now 4 cm dilated. They decided I was going to deliver soon so they gave me an epidural to help with the pain. THANK GOODNESS! The pain was gone and I finally fell asleep.
The next morning my dad and husband were at the hospital with me. They went to lunch and I felt the need to push. And 15 minutes of pushing brought my baby into the world. Big and heathy, 8 pounds and 11 ounces.
Now you can see why I planned
an elective induction with my second
! You can read that birth story here:
Elective Induction, Vaginal Birth
And share your birth story with
Cat at 3 Kids and Us
to enter her
Birth Story Give-Away
! Contest ends 2/24/09.