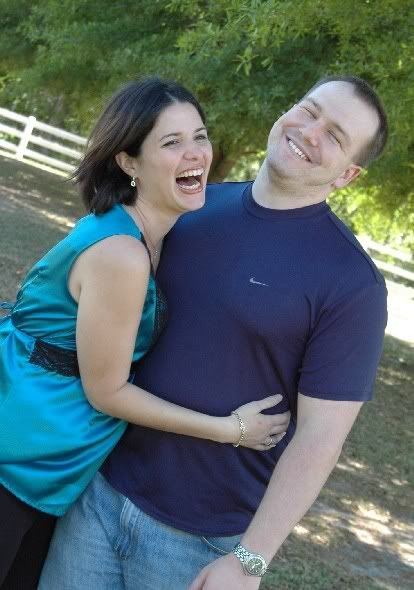 Celebrating new life is one of the most exciting times of our lives. A great way to show our enthusiasm for a new mother is by organizing or attending a baby shower to mark the positive change and new life that will be arriving shortly. Whether we're putting together a baby shower ourselves or have been invited to one, it's easy to fall into a gift giving slump and have no clue as to what type of gift we should give to the new mother. On top of all that, there seems to be an overwhelming variety of baby
cribs
, toys, and accessories in the market today, making it even harder to find that perfect gift. In an effort to weed out the abundance of newborn gear, let's take a look at some gifts that are sure to impress any mother expecting in 2009.

If you're looking to be a little more creative in your gifts this year, Proud Body and Casting Keepsakes features two casting kits for your belly and for your infant's hands and feet. Proud Body's belly casting kit allows you to make a mold out of your pregnant belly and paint or embellish it after the mold has been dried and set. Think of it as a way for your expecting friend or family member to get their creative juices flowing and work on an artistic project as they wait for their new baby to arrive.


The year of 2009 is all about living practically and one way to help new mothers is by providing them with a collection of necessary newborn items to eliminate emergency trips to the store. Group all of those "must-have" items such as bibs, baby spoons, baby aspirin, teething rings, diaper rash cream, diaper wipes, a thermometer, and any other newborn necessities into one decorative basket. It may not be the fanciest gift in the bunch but it's truly one of the most appreciated!


For a personalized touch, look into nursery décor to help dress up the new baby's room. One of the most adorable décor items to have is the newborn's name spelled out in decorative wooden letters which can be found at most crafts stores. Whether you think of yourself as an artist or not, this baby shower gift is easy to make on your own as well. Simply find the appropriate wooden letters, sand down the surface, and adorn each piece with your own artistic touch. Finish your baby shower gift off with a small hook inserted into the back of each letter and wrap with a decorative ribbon to ensure easy hanging on the wall, over baby cribs, or near a window in the nursery.

Article courtesy of CSNBaby.com
Picture is me and hubby, pregnant with my oldest!