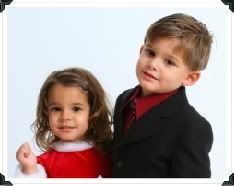 This post is brought to you by
MomDot
and sponsored by
Hippos Toes
,
Appledonia
and
My Bag
.
I start thinking about Christmas in May. Making my lists and checking it twice. We create a budget and stick with it for relatives. We probably overdo it for Lochlan and Keegan - just a little.
With the family growing, we had to start removing adults from the list. But honestly, the magic of Christmas is in the eyes of a child opening a gift from Santa. Not from a 22 year old boy unwrapping a gift card to Best Buy. So we shop for kids only for any friend or family member that has children too.
I actually have a lot of my Christmas shopping done! But I still have a lot left too. Eek. I hope to finish all family members this month - except for Kevin, Keegan and Lochlan. I plan to finish shopping for them next month.
And next year we are joining a Christmas Club which is offered by the bank. The bank takes a certain amount of money from your account each month and puts it aside in a Christmas Fund for you! So when it is time to go shopping, you have a good amount to work with!
And those gorgeous kiddos you see up there - that's my niece and nephew. Gorgeous, eh?