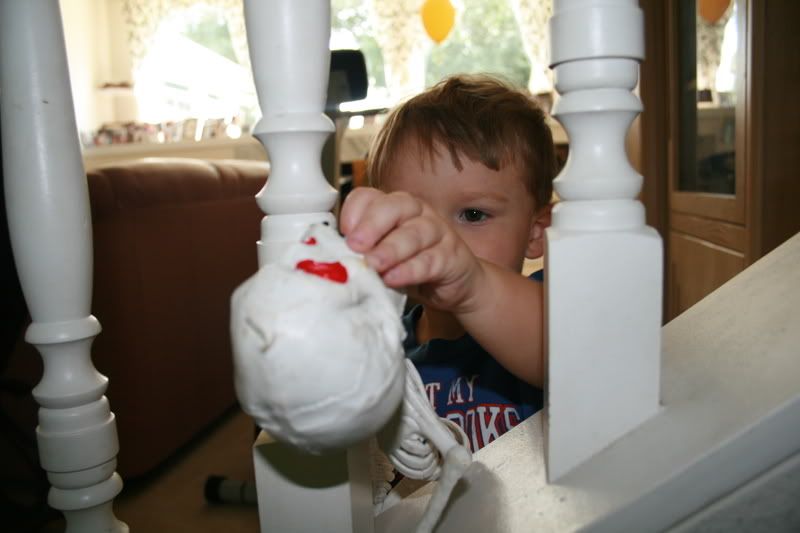 Keegan loved
Monster Mess
so much, that I looked to see what else author Margery Cuyler and illustrator S.D. Schindler collaberated on. There is only one other book -
Skeleton Hiccups
. In this book the skeleton gets the hiccups. Hic Hic Hic. He tries to get rid of them with the help of his friend ghost, but they keep coming. Hic Hic Hic. Finally, they manage to scare the hiccups away. Hic Hic Hic.
The story is fun. Hic Hic Hic. After every line you get to hiccup. Hic Hic Hic. Which Keegan thinks is hilarious. Hic Hic Hic.
It's a perfect book to read during October, preparing for Halloween. Keegan really loves skeletons, even dragging a halloween decoration skeleton around the house. So this book was right up his ally. I highly suggest it, along with
Monster Mess
.
Author: Margery Cuyler
Suggested Price: $14.99
Suggested Reading Level: 4 - 8*
Pages: 32
Published: Margaret K. McElderry Books, 2002