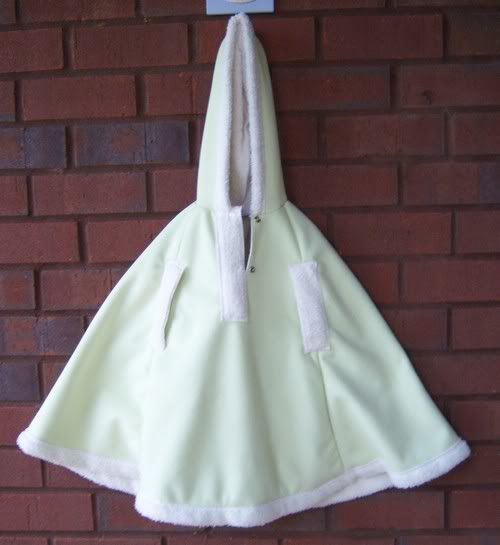 OMG. RUN to
MOMDOT
and enter the contest for the Sherpa Suede cape for little girls. These things are GORGEOUS. I can just envision this on either of my goddaughters. The Sherpa Suede ones come in four colors, pink, brown, aqua and sage. To enter visit
BABY CAPES
and decide on your favorite Sherpa color. Then leave MOMDOT a comment on their contest page. And
MOMDOT
generous enough to give you ways of earning extra entries...trust me, you'll want those extra entries.
Even if you don't win, you northern mamas may want to buy one for winter or Christmas. They have minky marshmallow and minky cuddle options too.
AND, do you see why you don't want to miss my announcements? So please,
follow me on twitter! (look to the left)
, subscribe or get e-mail shout-outs, or just follow me blogger style and always be in the know for the latest and greatest!
HOST:
MOMDOT
SPONSOR:
BABY CAPES
GIVE-AWAY: Sherpa Suede Baby Cape
CONTEST ENDS: October 23rd